Why World Guide Foundation exists
The World Guide Foundation (WGF) is a global partnership between people and organizations, who share a passion for developing the next generation of young leaders in family, business and society in general. Our mission is to guide young people, in particular girls and young women, on their way towards responsible and active citizenship, creating positive change in society. We are proud to have Her Royal Highness Princess Benedikte of Denmark as Patron of the Foundation.
"Together, let us turn todays girls and young women into tomorrow's leaders - for a better world"
World Guide Foundation is honored to have Her Royal Highness Princess Benedikte of Denmark as Patron. HRH Princess Benedikte has a passion for inspiring and supporting girls and young women to develop life skills and leadership competences to become leaders of tomorrow. In support of the World Association of Girl Guides and Girl Scouts (WAGGGS), Princess Benedikte has inspired numerous people from all over the world to donate generously to the work with girls and young women. WAGGGS is the primary partner of the World Guide Foundation.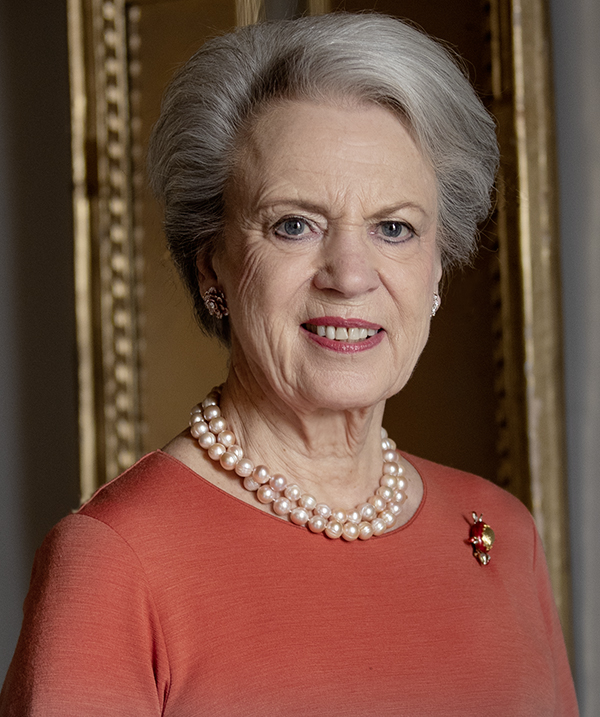 Scouting/Guiding* as educational platform
The World Guide Foundation has chosen Scouting/Guiding as educational platform, because we know it works. The 'Scout/Guide Method' is a 'progressive', non-formal educational program adapting to all cultures, religions, social and ethnic groups, based on simple everlasting principles, among which 'Learning by Doing' is the best known. Scouts/Guides work in smaller groups, where they learn to cooperate, to be responsible and to take the lead whenever appropriate and necessary in order to make things happen. The program is 'progressive' which means that the challenges and need for responsibility are adapted to the age of the children and young people. The Foundation will make the 'Scout/Guide Method' the basis for every project we engage in.
Read more about Scouting/Guiding as our strategic partner.
*A note on terminology
Guides and Scouts around the world call themselves Guides, Girl Guides, Girl Scouts, Boy Scouts or simply Scouts. To avoid repetition, the World Guide Foundation will use the term 'Scout' to cover any of the above. While referring specifically to girls and young women who are our primary focus, the term 'Scout' should be understood as Girl Scout, Girl Guide or Guide.