Who are we
Vibeke Riemer and Lars Kolind, both of whom have worked exten­sive­ly with leader­ship devel­op­ment and youths for many years, founded the World Guide Founda­tion August 2017. The Patron of the World Guide Founda­tion is Her Royal Highness Princess Benedikte of Denmark, who is passion­ate about devel­op­ing girls and young women to become leaders of tomorrow. As Patron of The Olave Baden-Powell Society, support­ing The World Associ­a­tion of Girl Guides and Girl Scouts, HRH has worked tireless­ly for this mission for many years.
The World Guide Founda­tion is legally incor­po­rat­ed as a chari­ta­ble founda­tion under Danish Law. The Founda­tion is led by a Board of 3–5 volunteer members and a modest secre­tari­at backed by a number of volun­teers, who give their time to the Founda­tion. As the Founda­tion grows, the inter­na­tion­al scope will be reflected in the leader­ship of the Founda­tion.
World Guide Foundation Board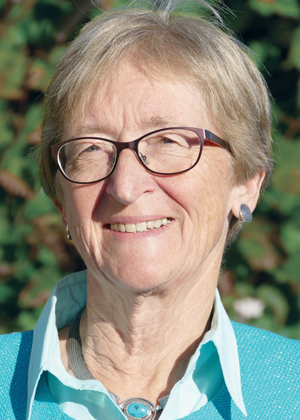 Vibeke Riemer
Vibeke Riemer (a Danish citizen) is a medical doctor, serial entre­pre­neur, board chair and philan­thropist. She has over 30 years of experi­ence from public and private sector manage­ment and philan­thropy. Special­ized in Public Health with addition­al business education from Copen­hagen Business School and the Wharton School, Dr. Riemer joined the National Board of Health (Ministry of Health) where she was engaged in devel­op­ing and designing future structure and standards for the Danish public health service. Later she joined the Ministry of Finance to coordi­nate the use of manage­ment consul­tants for change projects within the public sector. Realizing the impor­tance of the human factor in manage­ment Dr. Riemer co-founded People­Tools A/S, a manage­ment consul­tan­cy providing psycho­log­i­cal assess­ment tools for public and private corpo­ra­tions, with the scope of improving leader­ship skills and social skills.
Dr. Riemer has been a volunteer Scout/Guide leader through­out her career. She has held numerous positions at local, regional, national and world levels and she has served as President of the Olave Baden-Powell Society, support­ing the World Associ­a­tion of Girl Guides and Girl Scouts (WAGGGS).
Dr. Riemer's passion is to develop tomorrow's leaders with special focus on girls and young women. She is a major contrib­u­tor to this work and she has been engaged in leader­ship devel­op­ment projects and social entre­pre­neur­ship around the world. She has received numerous awards for her work including the Princess Benedikte Award and the Regal Circle Award from the World Scout Founda­tion, and she is a Knight of the Order of the Dannebrog.
Dr. Riemer attended the Clinton Global Initia­tive in 2012.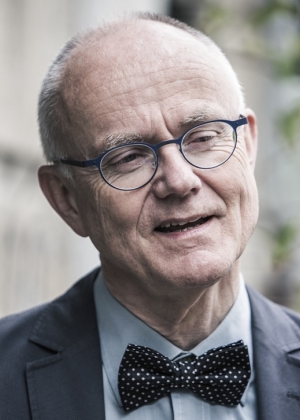 Lars Kolind
Lars Kolind (a Danish citizen born 1947) is a mathe­mati­cian, serial entre­pre­neur, bestselling author and philan­thropist. He has started more than 20 business­es and he is a thought leader on leader­ship and strategy. He has written five books about leader­ship and strategy that have been published in nine languages.
Kolind has been a pioneer in organi­za­tion­al design. He created one of the world's first paperless and truly knowledge-based organi­za­tions in 1991 where he demon­strat­ed how an organi­za­tion can simul­ta­ne­ous­ly become more innov­a­tive, more flexible, more respon­sive, more efficient and more meaning­ful to employees.
Kolind's philan­thropic work focuses on enabling young people through­out the world to be active citizens leading positive change in their commu­ni­ties. This is the vision of the World Scout Movement where Kolind has been engaged for four decades. He has received numerous awards including Denmark's Man of the Year, the Bronze Wolf, The BSA Silver World Award, The Silver Fox, the Princess Benedikte Award, the Regal Circle Award, and he is a Knight of the Order of the Dannebrog. He currently serves as chairman of the World Scout Founda­tion.
Christine Thorsen
Christine Thorsen (Danish) holds an INSEAD diploma in Change Manage­ment (Thesis: Why Women Lead or Leave), is a master of manage­ment of technol­o­gy, board chair, entre­pre­neur and manage­ment consul­tant. She has headed numerous complex projects within change manage­ment and leader­ship devel­op­ment at major public and private organi­za­tions. Prior to founding her own consul­tan­cy and executive coaching firm, she held several manage­ment positions, i.e. Head of Staff at the Danish National Broad­cast­ing Corpo­ra­tion (DR) and Head of Group IT at Monberg & Thorsen A/S.
Christine Thorsen currently serves as super­vi­so­ry board member at MT Højgaard A/S and Monberg &Thorsen A/S, and is board chair at ANT-Fonden and Ejnar & Meta Thorsens Fond. In 2014–2018 she served as director and board member of the Olave Baden-Powell Society, which supports the World Associ­a­tion of Girl Scouts and Girl Guides (WAGGGS).
Christine Thorsen's passion is to develop young people, in partic­u­lar girls and young women, to become tomorrow's leaders. She co-developed and -managed the 'Entre­pre­neur­ship for Empow­er­ment' programme in Sri Lanka in close cooper­a­tion with Women At Work Children At School (WAWCAS) and in collab­o­ra­tion with Scouts. Currently she volun­teers in the devel­op­ment of a youth entre­pre­neur­ship program in Nepal.