Board
Vibeke Riemer and Lars Kolind, both of whom have worked extensively with leadership development and youths for many years, founded the World Guide Foundation August 2017. The Patron of the World Guide Foundation is Her Royal Highness Princess Benedikte of Denmark, who is passionate about developing girls and young women to become leaders of tomorrow. As Patron of The Olave Baden-Powell Society, supporting The World Association of Girl Guides and Girl Scouts, HRH has worked tirelessly for this mission for many years.
The World Guide Foundation is legally incorporated as a charitable foundation under Danish Law. The Foundation is led by a Board of 3-5 volunteer members and a modest secretariat backed by a number of volunteers, who give their time to the Foundation. As the Foundation grows, the international scope will be reflected in the leadership of the Foundation.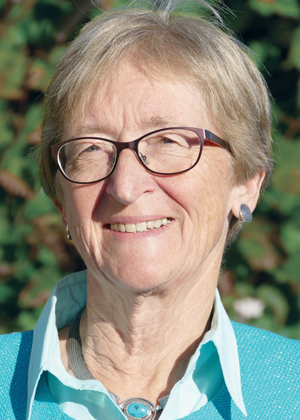 Vibeke Riemer
Vibeke Riemer (a Danish citizen), medical doctor, entrepreneur, board chair and philanthropist, has over 30 years of experience from public and private sector management and philanthropy. Specialized in Public Health with additional business education from Copenhagen Business School and the Wharton School, Dr. Riemer joined the National Board of Health (Ministry of Health) where she was engaged in developing and designing future structure and standards for the Danish public health service. Later she joined the Ministry of Finance, to work with similar challenges in other sectors. Realizing the importance of the human factor Dr. Riemer co-founded PeopleTools A/S, a management consultancy providing psychological assessment tools for public and private corporations, with the scope of improving leadership and social skills.
Dr. Riemer has been a volunteer Scout/Guide leader throughout her career. She has held numerous positions at local, regional, national and world levels. She has served as President of the Olave Baden-Powell Society, supporting the World Association of Girl Guides and Girl Scouts (WAGGGS).
Dr. Riemer's passion is to develop tomorrow's leaders with focus on girls and young women. She is a major contributor to this work, and she has been engaged in leadership development projects and social entrepreneurship around the world. She has received awards for her work including the Princess Benedikte Award and the Regal Circle Award from the World Scout Foundation, and she is a Knight of the Order of the Dannebrog. Dr. Riemer attended the Clinton Global Initiative in 2012.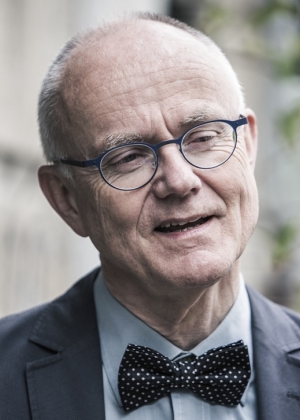 Lars Kolind
Lars Kolind (a Danish citizen born 1947) is a mathematician, serial entrepreneur, bestselling author and philanthropist. He has started more than 20 businesses and he is a thought leader on leadership and strategy. He has written five books about leadership and strategy that have been published in nine languages.
Kolind has been a pioneer in organizational design. He created one of the world's first paperless and truly knowledge-based organizations in 1991 where he demonstrated how an organization can simultaneously become more innovative, more flexible, more responsive, more efficient and more meaningful to employees.
Kolind's philanthropic work focuses on enabling young people throughout the world to be active citizens leading positive change in their communities. This is the vision of the World Scout Movement where Kolind has been engaged for four decades. He has received numerous awards including Denmark's Man of the Year, the Bronze Wolf, The BSA Silver World Award, The Silver Fox, the Princess Benedikte Award, the Regal Circle Award, and he is a Knight of the Order of the Dannebrog. He currently serves as chairman of the World Scout Foundation.
Christine Thorsen
Christine Thorsen (Danish) holds an INSEAD diploma in Change Management (Thesis: Why Women Lead or Leave), is a master of management of technology, board chair, entrepreneur and management consultant. She has headed numerous complex projects within change management and leadership development at major public and private organizations. Prior to founding her own consultancy and executive coaching firm, she held several management positions, i.e. Head of Staff at the Danish National Broadcasting Corporation (DR) and Head of Group IT at Monberg & Thorsen A/S.
Christine Thorsen currently serves as supervisory board member at MT Højgaard A/S and Monberg &Thorsen A/S, and is board chair at ANT-Fonden and Ejnar & Meta Thorsens Fond. In 2014-2018 she served as director and board member of the Olave Baden-Powell Society, which supports the World Association of Girl Scouts and Girl Guides (WAGGGS).
Christine Thorsen's passion is to develop young people, in particular girls and young women, to become tomorrow's leaders. She co-developed and -managed the 'Entrepreneurship for Empowerment' programme in Sri Lanka in close cooperation with Women At Work Children At School (WAWCAS) and in collaboration with Scouts. Currently she volunteers in the development of a youth entrepreneurship program in Nepal.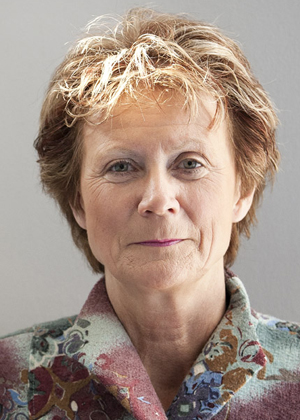 Helle Bechgaard
Helle Bechgaards' international executive management experience is acquired over 40 years in top management in the life science industry e.g. Benzon Pharma A/S, Statens Serum Institut and Nycomed Pharma AS. Additional she has more than 25 years' experience as a professional board member in both Danish (e.g. Coloplast A/S, Radiometer A/S, Denmark's Export Credit Agency and Danmarks Nationalbank) and international companies (e.g. Medisize OY and Avesthagen Ltd), including stock exchange rated companies. Further she aided as board member and/or fundraiser in e.g. the Children's Aid Foundation, The Joint Committee of Girl Guides in Denmark, Global Girls Fund (World Association of Girl Guides & Girl Scouts), and the Olave Baden-Powell Society, which supports the World Association of Girl Scouts and Girl Guides.
She is a visionary, creative and extrovert international business woman with a faculty of combinations, who offers broad interdisciplinary and intercultural competences. Her strategic leadership is exercised with energy, high level of integrity and delegation, and with execution power focused on value and profit creation.
Helle Bechgaard is a Danish citizen and holds a Master of Science (Pharmacy) and a PhD (Medicinal chemistry).
She is awarded Business Woman of the Year in Denmark (1990)
Nominated to the Danish Academy of Technical Sciences (1989)
Women of Science Lecturer Award, University of Michigan, USA, (1987)